Legacy users of Tabnine Pro were required to enter their API key to register their license when signing up and logging in.

To enter the API key, sign in to Tabnine Hub, go to Support and type on the API key field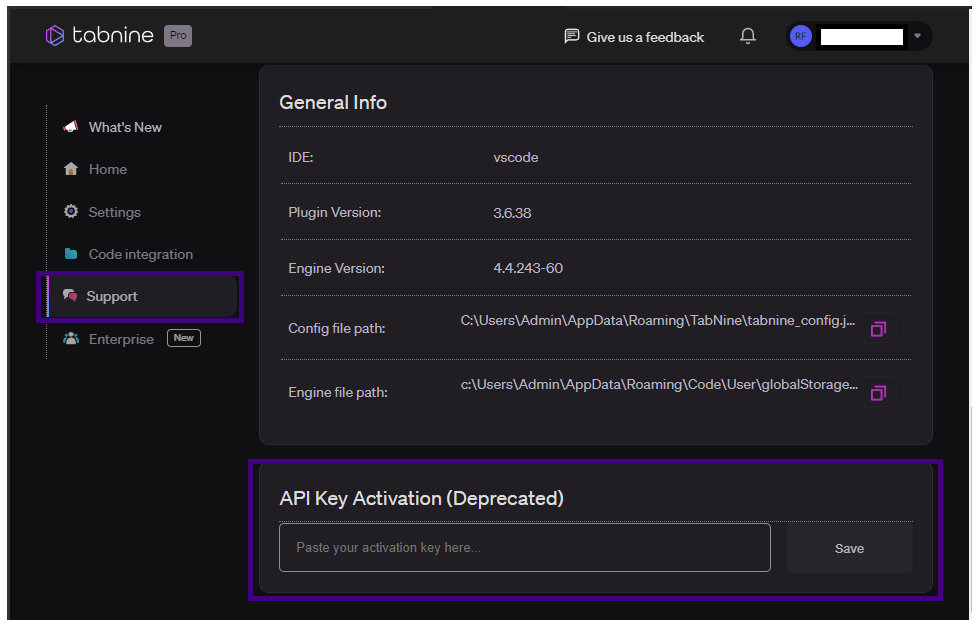 Please note that we no longer provide API keys. If you subscribed to the new Tabnine Pro, all you have to do is to sign in to Tabnine Hub to activate Tabnine Pro in your IDE.