Tabnine Hub is your home for everything you need inside your IDE. You can update your preferences, change settings, configure your account, manage your subscription, and much more.

Navigation to Tabnine Hub:


VSCode/JetBrains IDEs:   Click 'tabnine' in your status bar.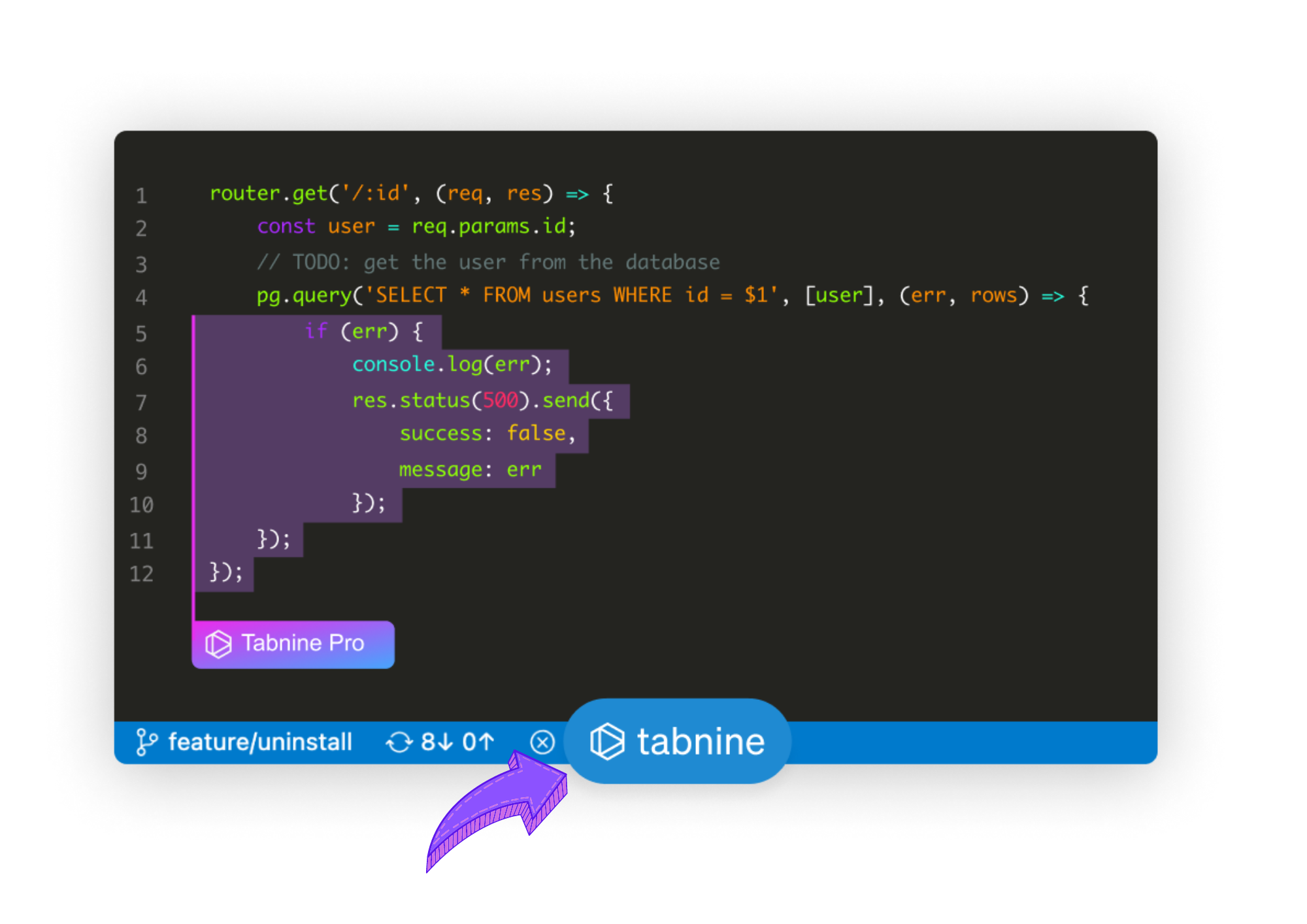 Other IDEs:       Type Tabnine::config into your editor.




Once Tabnine Hub is open, make sure to sign in using the same email that you used when you signed up.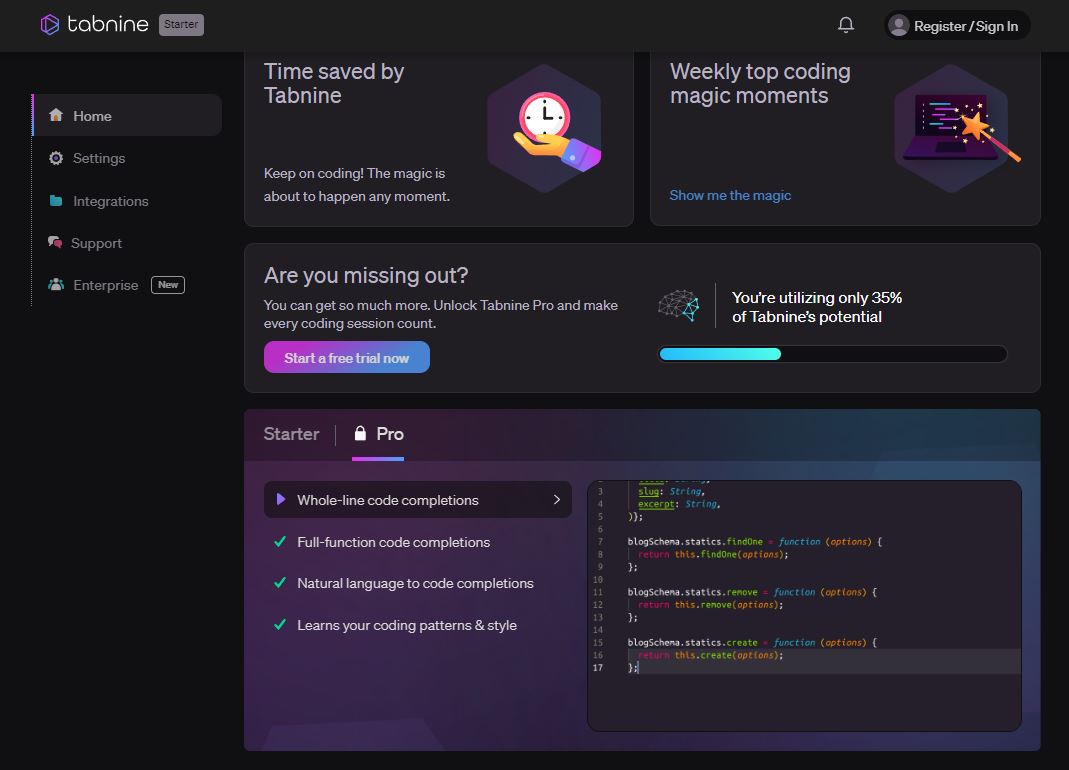 Note: If the Tabnine icon is not showing, right-click the status bar to show settings.